"To always develop and grow, I'm always asking questions."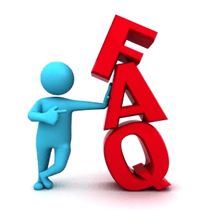 Q Why would my small business need a Credit Control System, when my business turnover is not very big, Isn't this kind of professional approach only for much bigger businesses?
A A properly defined , developed and implemented Credit Control System in any business, regardless of the size of the business turnover, would actually help your business grow faster.
A formally designed Credit Control System will define the small business into a professional entity and would free the admin time of debt collecting in the long run.  It will also streamline all departments of a firm (for medium and large businesses) into one operational standard and allow for enhanced cash collections.  In addition, the defined and implemented system increases clarity and professional standing with the clients, as it covers all aspects of cash collecting.
Q Why Do We Need to Have a Cash Collection Budget, when we already have a billing budget.  Our cash collection always mirrors the sales/billings.
A Budgeted accounts receivable balance communicates several things to the business and its staff.  This budget communicates the expected level of monthly sales/bills the business expects to accomplish.  It also communicates the expected level of cash collections the business expects the responsible staff to deliver. Having a measured monthly goal to accomplish would make the staff more productive and accountable – das making them to working harder to accomplish it.
Having this clearly communicated and transparent to all business staff in advance will increase the level of professional commitment to get the collection in.  It conveys to the staff the message that a part of their job is also to be responsible for the financial aspect of the business.  This also makes them accountable to be very clear in discussing with the customers/clients the business's financial side appropriately.
The fact is – If the staff  knows  they are going to be monitored for the financial performance, they are going to put a little bit of planning into how to maximise their communication with the customers/clients  to cover this important aspect of any  business.
Watch out for the upcoming Continuation of "Debt Collections – Frequently Asked Questions " (Part 3)