What to do when everything you do seems to be  failing? 
#1 Secret of Every Success is  Self- Motivation!
We all experience times of adversities and big challenges.  The difference between a great fall and a great success is the amount of motivation you find in yourself and build it up to take over the challenge!
Motivation gives us clarity and empowers us.  I would like to share this little video with you – I find it inspirational.   If they can overcome it and excel – so can you!
"Whenever you find yourself on the side of the majority, it is time to pause and reflect." – Mark Twain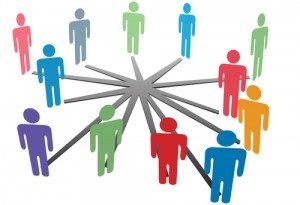 'Good Bad Ugly Business Fitness' research is one of the largest and longest running study and provides invaluable benchmarking data about the Australian businesses. Each year it is read by thousands of businesses and is used by many as a key reference document in their strategic planning process. It contains a list of average key performance indicators for businesses that is extremely useful to find out how your business compares to others and what your current overall business fitness is.
From 2011 business study it is well-documented that effects of the Global Financial Crisis have continued to impact all businesses on some lever of their operations. (more…)