"Whenever you find yourself on the side of the majority, it is time to pause and reflect." – Mark Twain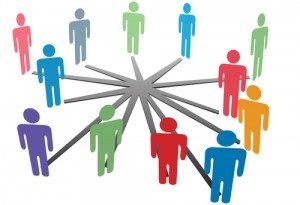 'Good Bad Ugly Business Fitness' research is one of the largest and longest running study and provides invaluable benchmarking data about the Australian businesses. Each year it is read by thousands of businesses and is used by many as a key reference document in their strategic planning process. It contains a list of average key performance indicators for businesses that is extremely useful to find out how your business compares to others and what your current overall business fitness is.
From 2011 business study it is well-documented that effects of the Global Financial Crisis have continued to impact all businesses on some lever of their operations. 
An overview of the successful strategies of top performing businesses has revealed the following were identified as being key strategies contributing to their success:
The ability of businesses to successfully expand their service offerings.

Debtor management as one of the key challenges facing businesses, with 20% of businesses nominating debtors as a key area of focus over the coming year.

Total write offs ranged from 12.2% write offs to nil (in the upper quartile).

Debtor days ranged from 43 to 83 days, representing a gradual year-on-year improvement since 2008.

Substantial room for improvement in systems and processes.

A dedication to developing and implementing best business systems which promote efficiency in processes.

Effective client engagement processes which include agreeing prices and fees up-front.

A continuous focus on the needs of their clients and what these might mean for the kinds of services provided as well as the way in which they are provided.

A business commitment to staff training.

An understanding of what sets the business apart from its competitors – what makes it 'unique'.
Business owners reading the 2011 report should be motivated, not disheartened, by any results on their part that are below median, for all these results do is represent opportunities for improvement.
All businesses, regardless of performance, will need to consider how they change the structure and nature of their business to meet the challenges presented by changing global trends.  So commit to action, identify your objectives, document your plan and follow through.