"Do not take life too seriously – You will never get out of it alive!" –  Elbert Hubbard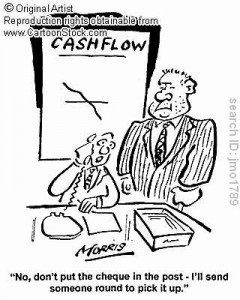 JOKE OF THE DAY:
When the expensive photocopier in the office began to print black lines on every page, the office manager called a local repair shop where a friendly man informed him that the unit probably only needed to be cleaned. Because the store charged $100 for such a service, he said, the manager might try reading the manual and doing the job himself.
Pleasantly surprised by his candor, the office manager asked, "Does your boss know that you discourage business?" (more…)
"Consult not your fears but your hopes and your dreams. Think not about your frustrations, but about your unfulfilled potential. Concern yourself not with what you tried and failed in, but with what it is still possible for you to do." – Pope John XXIII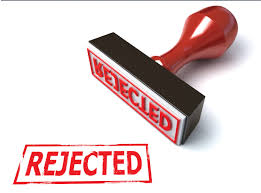 How does fear from rejection stops your business cash flow grows?  What haven't you achieved in your business dealings because you didn't have the tools and strategies to break through fear? Where would your cash flow be if fear of asking for money was no longer a barrier? What if it only took you acknowledging and understanding your fears to change this?
When debt collecting and asking for payments the most common fears that small business owners experience are: (more…)