"Nobody can go back and start a new beginning, but anyone can start today and make a new ending." – Maria Robinson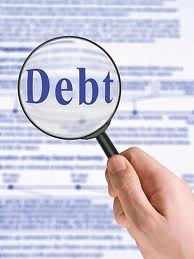 This year is about to end and this is the best time to plan what you want the coming year to be, especially when it comes to your finances. If this year hasn't been too kind to you because of increasing debt, then start planning and changing things now. Contrary to the belief that creating resolutions on the first day of the year is more effective, this doesn't hold true when we are talking about debt recovery for your business. The earlier you plan your financial strategy and start recovering from debt, the more time you'll have to monitor it and check how it can impact your cash flow system.
With various debt collecting techniques available, you must take the opportunity to do it now before the Holidays as people and businesses are in a much better financial state than later in January 2013.
Have in mind that most people would love to get rid of their debt before their vacation so they have fewer worries while on holidays. Many people are superstitious and want to get rid of their debt by the end of this year so they can have a better start and more prosperous New Year. 
Be well prepared – here are 13 secrets to your successful 2013 debt collecting.
Gather all the debt collecting information and resources you need beforehand. Make sure you have all debt paperwork such as the account history and unpaid invoices in front of you before starting debt collecting.

Ensure you have the correct and most recent contact records of the debtor.

Identify the person who is responsible for paying the bill so you can avoid being transferred from one individual to another or sending a mail to an incorrect address.

 Email/or post notices with a copy of their unpaid invoices and if possible mark the unpaid amount to grab their attention.

Create a log sheet of the collecting attempts/conversations you have to help you monitor your debt collecting process. 

Talk to the debtor professionally, with respectful tone and never be pushy or rude.

Don't get sidetracked when talking with your debtor by focusing on the reason of your call and keep the conversation on the topic.

 Be in control and don't let the debtor come up with unacceptable arrangement – it has to be fair to you as well. 

Don't spend too much time talking to your debtor because it will encourage them to come up with a lot of excuses so try to be brief and straight to the point.

Plan a realistic repayment schedule by knowing your debtor's capacity.

Be clear and precise and make sure you cover everything including the dates, final arrangement and their commitment.

 Be nice to your debtors – no matter if you managed or not to collect debt on the spot. Wish them a happy festive season at the end of the conversation. This will always make you more popular next time you talk to them.

If you still need help to collect debt, then seek help from a professional who has the experience and the skills to do what is needed to be done.
Don't let the Holiday vacation stop you from collecting debt and definitely don't wait for the start of a New Year to manage your finances. You business will be much better off if you plan and do everything you can now. By doing the entire above prior to the year end – you too can enjoy a more relaxing and joyous Holiday celebration that you truly deserve!