"Want to know how to come up top of your business competitors? Improve your Customer Service!"? Ranka Cvetkovic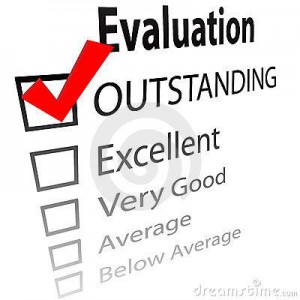 In the current customer- relationship-dominated economy, your business success is dependent on how much better your customer service is compared to your competitor's in delivering new customer experiences.  Whether your consumer is a customer, a client, a patient or a student – the way they are being treated by your business is the deciding factor if they are coming back again.

Gone is the era of product/tangible  oriented market – customer experience is the new measurement tool for being a success or a mediocre business, no matter of what market you are in. You may have the best products and exemplary goods to offer, but without the customer's approval for your services – you may still fail.  Bear in mind that when it comes to current business trends, the customer's loyalty will crucially impact not just your profits but how long you can be part of the current market.
You can plan strategies, create innovative marketing techniques or spend thousands on advertisements just to have customers find you.  But all these efforts will be in vain in the long run if customer service is not matching the current market trends.
Survey after survey has indicated that one of the most important decisions for customers, when it comes to deciding if they are going to use the same business again, is the quality of the customer service they receive!   Communication seems to top up the list of the requirements for a great customer service, thus making itself a very powerful business success tool when mastered and used purposefully.
Here are five powerful strategies for effective communication to achieve top customer service in any business for both, existing and new customers:
Ask & you shall know – Integrate in your business a system of strategic questionnaires, surveys and monitored customer interaction. Ask them what they want. You will be amazed at what insights you might receive and what new ideas you might get for free – just by asking. This can potentially lead to becoming a leader in your market by knowing exactly what your customers want and need.
Understand your customer's expectations – Power is in clarity – to have a powerful service, your business needs to understand your customer's expectations. Be open when you listen and take customer's feedback seriously by documenting and monitoring their input, being it a complaint or a praise! Make a small 'guided' change every month – it will lead to HUGE advantages over your competitors over time.
Ask complaining customers for resolution – Strength is in listening. No one expects your business to not have procedures and rules – but no one expects you to change them according to what clients think is fair. Even if you go a small way out of what you have done previously and listen to new ways to resolve the old problems – you will create a breakthrough for your business. Nowadays, unless a business as an entity is willing to grow and change – it will end up down the line a declining and dying entity!
Involve your staff in customer interaction – Relationship is interaction, so ensure your business hires the staff that LOVES interacting with people on all levels. A people person will always "know" how to connect to other people. There are so many psychometric tools that could be used to scan and pick the right people to represent your business! Make sure their goal is sincere interaction – over time it will translate into sincere relationship and business profitability.
Go the extra mile by providing information – Anticipate possible inquiries, queries and questions by addressing them before they arise. Customers will think that not only you are knowledgeable but you can also understand their needs even before they express them. Make yourself different by using predictive psychology in your customer's behavior. Your customers might not comment, but they will feel looked after, nurtured and with their needs met.
Drawing customers to your business can be done easily nowadays, but keeping their business longer is the challenge.  Excellent customer service is all about asking, interactive listening and delivering what your customers want and need.  Any business that still does not understand this will not be in the market game for a long haul.