"If you think nobody cares if you're alive, try missing a couple of car payments." – Earl Wilson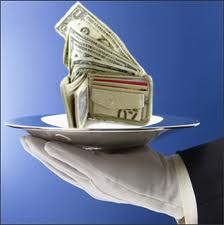 Let us bring some light into debt situations: here are some money jokes.
"A businessman walked into a New York City bank and asked for the loan officer.  He said he was going to Europe on business for two weeks and needed to borrow $5,000.  The loan officer said the bank would need some security for such a loan.
The businessman then handed over the keys to a Rolls Royce that was parked on the street in front of the bank.  Everything checked out and the loan officer accepted the car as collateral for the loan.  An employee then drove the Rolls into the bank's underground garage and parked it there. Continue reading →