"You can have brilliant ideas, but if you can't get them across, your ideas won't get you anywhere" – Lee Iacocca 
This is a very funny story about business communication.  We thought you might like it too.
Memo from CEO to Manager:
---
Today at 11 o'clock there will be a total eclipse of the sun. (more…)
"Do not take life too seriously – You will never get out of it alive!" –  Elbert Hubbard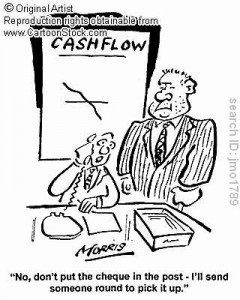 JOKE OF THE DAY:
When the expensive photocopier in the office began to print black lines on every page, the office manager called a local repair shop where a friendly man informed him that the unit probably only needed to be cleaned. Because the store charged $100 for such a service, he said, the manager might try reading the manual and doing the job himself.
Pleasantly surprised by his candor, the office manager asked, "Does your boss know that you discourage business?" (more…)